Let us start comparing Grotrax vs Scotts EZ Seed.
The two products I will be comparing are Grotrax, (Bermuda Rye Grass, 200 square feet) and Scotts EZ Seed (Bermuda Grass, 20lbs.)
Starting on a hot June day in Texas in 2021, my wife and I put down Grotrax (we purchased 200ft — thinking this was more than enough for the spaces we needed, but it was not) and Scotts EZ Seed, because I didn't get enough Grotrax, oops 🙁
Let's start off with what we did for Grotrax. We prepped the sections of the yard by tilling the soil and adding a log barrier. Grotrax already contains fertilizer in the mesh.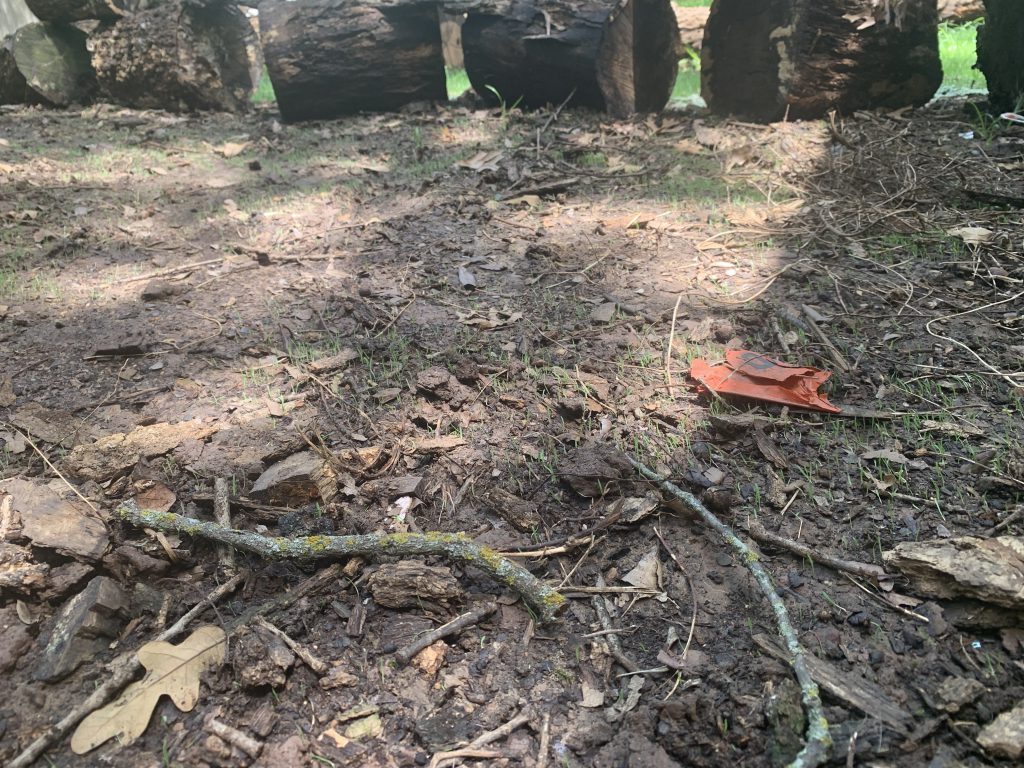 According to the instructions for Grotrax you need to water the sections generously (1 to 2 times a day). This was done because in Texas most days going into June can be 90-100+ degree days, which won't allow for water to stick around.
Here is the growth progress for Grotrax
Grotrax looks great after only two weeks. I had a log barrier to keep the dogs and kids off to help prevent extra foot traffic until it was fully set. During the whole summer, it stayed sharp looking. But as fall set in, the grass started becoming sparse and thinner. By June 2022, the grass was pretty much gone and not much left to show. The image below is of today's area.
Here is Grotrax one year later (2022)
So Grotrax did really well the first year! But Scotts EZ Seed not so much. Below are images of it growing throughout a similar timeline as Grotrax. Same watering schedule and the same soil conditions.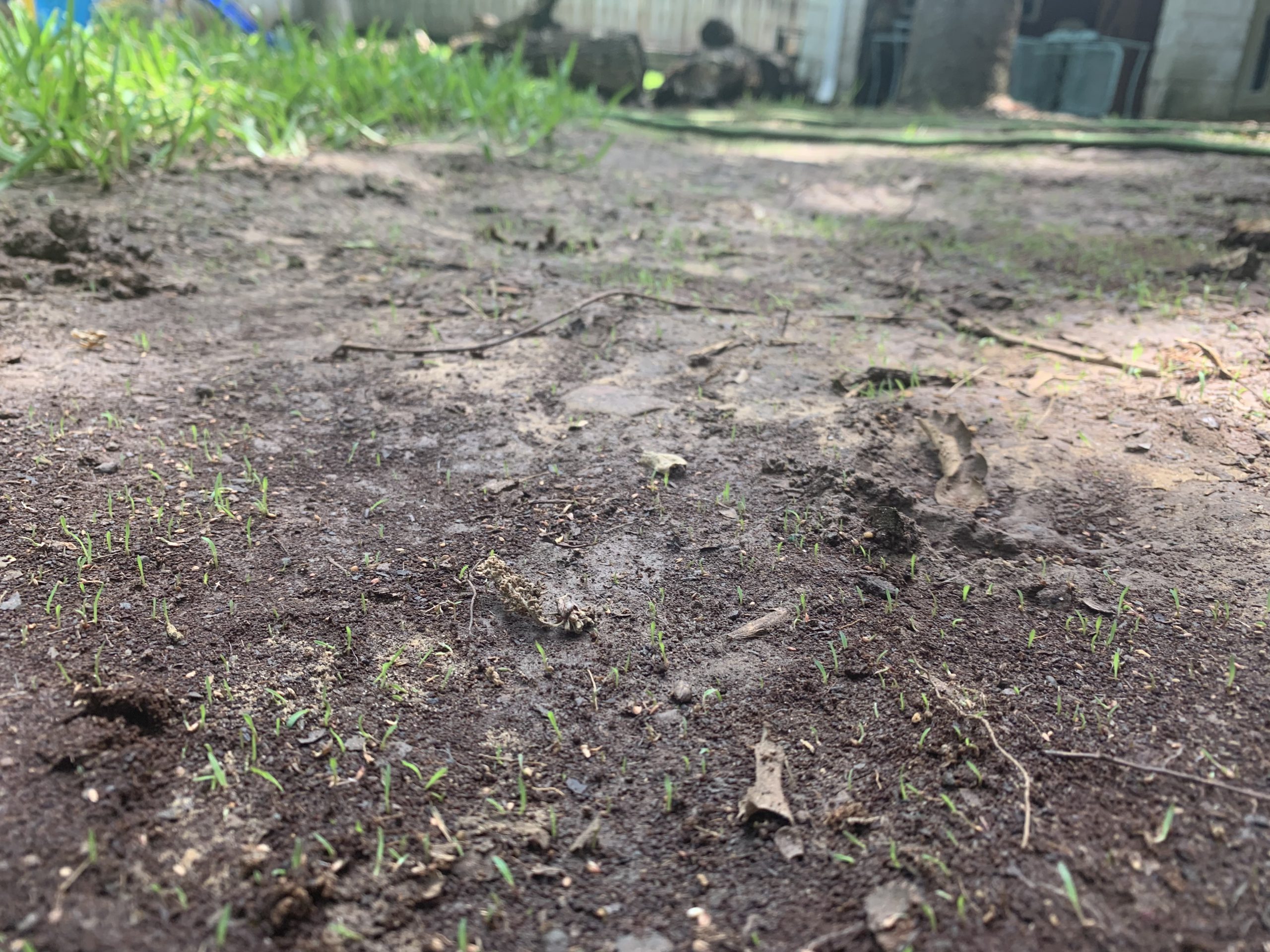 After these photos, the Scotts EZ Seed Bermuda grass didn't grow much; it seemed like the heat and possibly the shade restricted the growth and it stayed dormant the rest of the summer.
Here is Scotts EZ Seed one year later (2022)
Grotrax was great the first year, came in strong, and stayed around for the end of the season. Did not come back the next year and did not do well with heavy foot traffic.
Scotts EZ Seed was sad the first year – didn't fully come in and looked sparse. By the next year it was, green, and lush before St. Augustine planted next to it.
If you need green grass in 2 weeks, go with Grotrax. It costs more than Scotts EZ Seed (less than sod) and will be around for the first year for sure. If you want green grass for years to come, go with Scotts EZ Seed, and make sure to plant it in early spring to give it a chance to come in strong and stay long.